Description
This is one of our most popular courses as it combines three of our courses to ensure that clinical staff are up to date with their mandatory training requirements.
This course includes:
Adult Basic Life Support
Paediatric Basic Life Support
Use of an Automated External Defibrillator (AED)
The Resuscitation Council (UK) recommends that all staff in care organisations undertake training in how to deliver effective resuscitation with the use of an AED. For clinical staff it is recommended that this training is completed at least annually, is practical and is assessed.
This innovative course developed by Health Academy is compliant with the Resuscitation Council (UK) and has the added benefit of being able to be completed in your own working environment.
This course is suitable for anyone working in Primary Care settings such as GP's and Pharmacies and Community settings including care homes working with Adults, Children & Infants.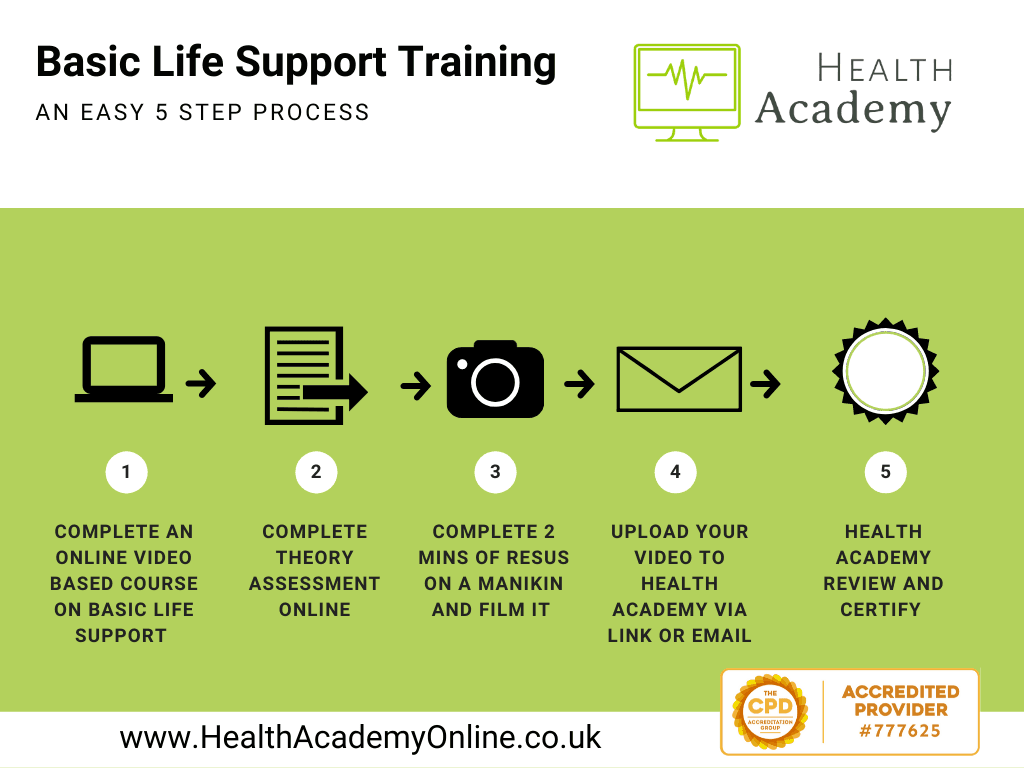 Note: Health Academy do not provide the resus manikin, but can recommend suppliers for this.